I was privileged to speak to a group of first-year art students from the School of the Art Institute a couple of weeks ago. I shared my organization's view about how art is integral to the struggle for social justice. The students later informed me that as part of their class they were supposed to undertake a community service project. They selected my organization as the beneficiary of their efforts. They decided to create mud stencils to educate the public about the costs of youth incarceration in Illinois. I am really grateful to these young people for their commitment to justice and for sharing their creativity with the public. Below is a description of their experience written by one of the students who sent this to me along with some photographs of the results of their work:
These are the pictures from our mud stenciling. We put them around the Wicker Park area. It was a really interesting process. People stopped to ask us what was going on and after we were done, we saw some people reading them from far away. We even got stopped by the cops about 5 times! We had to explain that what we were doing was legal and for public awareness against youth incarceration. (Some did not seem to agree with us very much). But overall it was a lot of fun and hopefully shed some light and awareness! It was a great intro project into getting involved with the Chicago community and we all look forward to working with [your organization] in the future.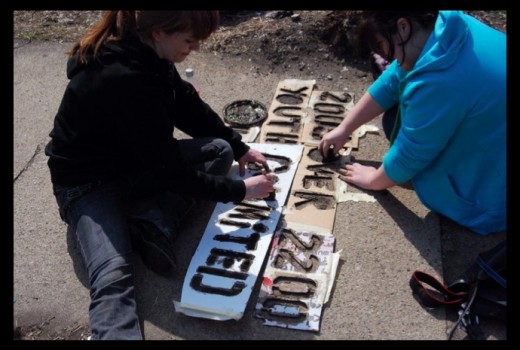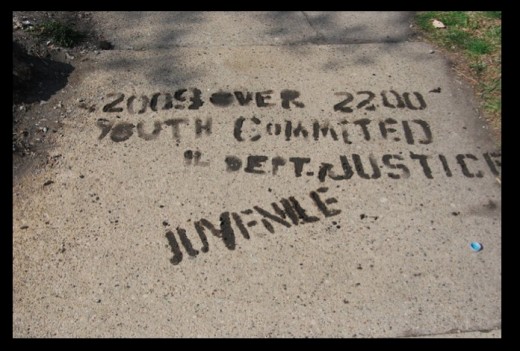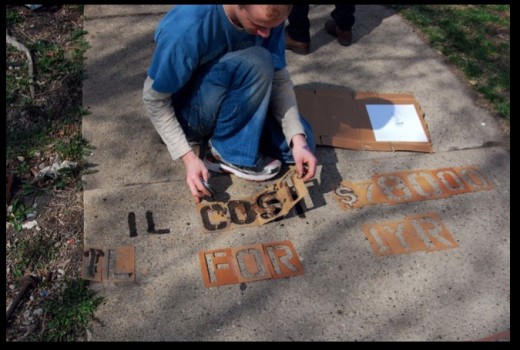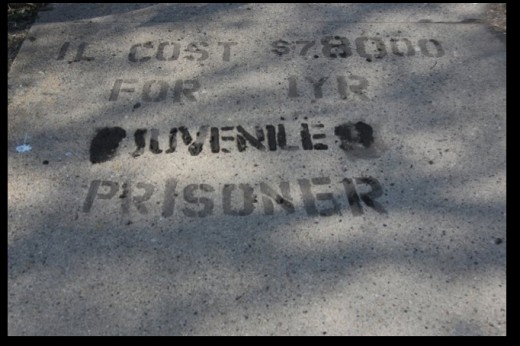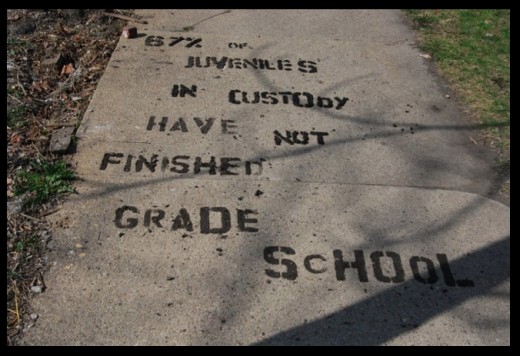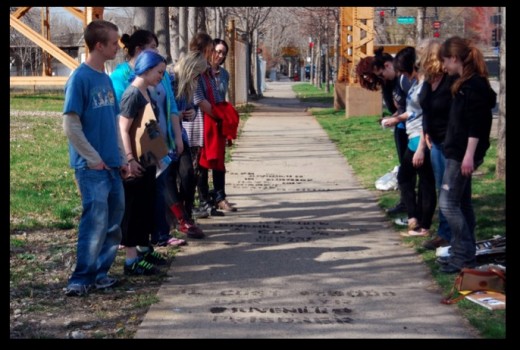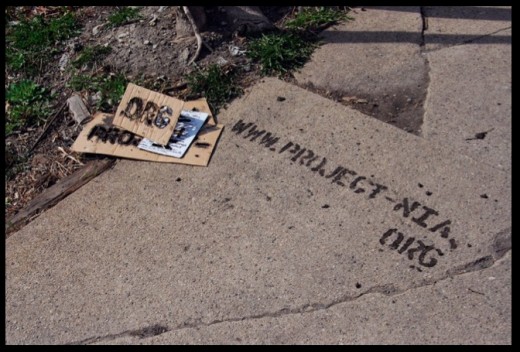 About The Author
prison culture
I have been an anti-violence activist and organizer since my teen years. I recently founded and currently direct a grassroots organization in Chicago dedicated to eradicating youth incarceration. My anti-prison activism is an extension of my work as an anti-violence organizer.