THE PEOPLE'S SURVIVAL PROGRAM (PSP) SUPPORTS THE HARLEM BOYCOTT OF APPLEBEE'S RESTAURANT IN HARLEM FOR DISRESPECTING MALCOLM X!
For Decades The Harlem Community Has Continued The May 19th Store Closings Which, As Seen In The Photos Below, Began In The 1960's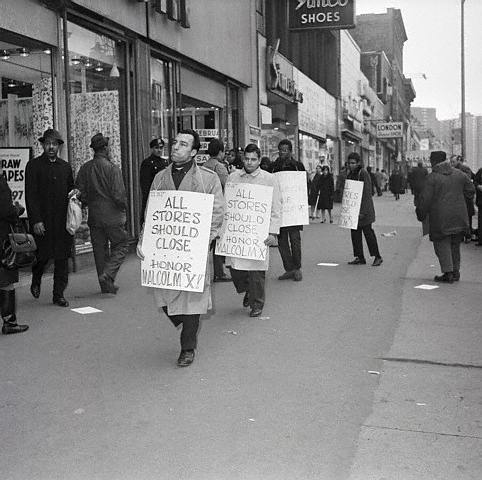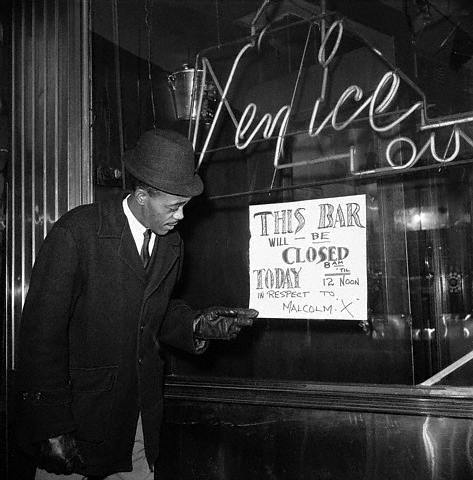 THE PSP WILL PROMOTE THIS ACTION UNTIL APPLEBEE'S MEETS THE FOLLOWING

(3)

DEMANDS:
- A PAID FULL PAGE PUBLIC APOLOGY WRITTEN IN THE AMSTERDAM NEWS TO THE PEOPLE OF HARLEM FOR DISRESPECTING MALCOLM X ON SATURDAY, MAY 19, 2012
- A PROMISE TO BOTH THE COMMUNITY ORGANIZERS & PEOPLE OF HARLEM TO HENCEFORTH HONOR THE ANNUAL MAY 19TH BUSINESS CLOSING IN 2013 AND EVERY YEAR AFTER.
- A MONTHLY DONATION OF FOOD TO THE

PEOPLE'S

SURVIVAL

PROGRAM'S

"SERVE THE PEOPLE DAY IN HARLEM" WHICH CURRENTLY PROVIDES OVER (300) HOT MEALS TO THE HARLEM STREET PEOPLE FROM OTHER HARLEM RESTAURANTS WHO REALLY CARE & GIVE BACK TO THE COMMUNITY.
BRO. SHEP, PSP OUTREACH COORDINATOR
--
SIGN THE JERICHO COINTELPRO PETITION!
Free All Political Prisoners!
nycjericho@gmail.com
•
www.jerichony.org